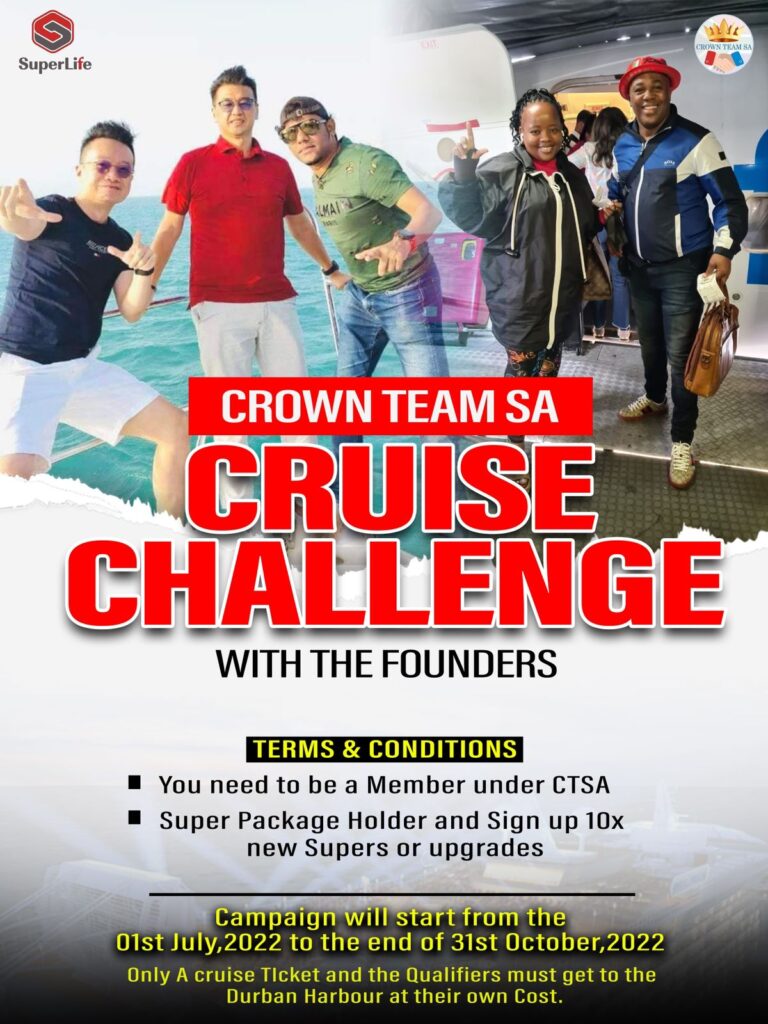 The member needs to be a member registered under CrownTeamSA (CTSA).
The Member needs to be a Super package holder.
The member needs to sign up 10 new Supers or Upgrades
Proof of the new Super registration or Upgrade to Super must be submitted.
This campaign will start from 01 July 2022 until 31 October 2022.
Arrival at the harbor is at your own cost.
This prize is not exchangeable for cash.
This prize cannot to transferred between members.
This competition is for Super Package holders ONLY or to become a Super Package member before the end of the competition period.
The first 50 Leaders to qualify will be considered.
How to submit your entries for Cruise Ship Competition:
Attach the New Super Registration or the Upgrade to Super invoice along with the proof of RP's to the following whatsapp number: 062 195 0718
The title of this submission MUST BE *CRUISE COMPETITION*
Please note that this is not regarded as a request for stock, so the normal steps to request stock must be adhered to.